Home
This is the web presence for musician Brian Baggett – composer, and Chapman Stick performer based in the Qu'Appelle valley of Saskatchewan, Canada. Brian provides unique instrumental music for art openings, weddings, restaurants, private shows, or any occasion.
NEWS:
February 2018: Regina folks…Bushwakkers Monday May 14 with guitarist Ben Winowski
Brian's album First Contact has made the Canadian Campus and Community radio charts:
- #1 Jazz Album (CJSR – Edmonton September 27, 2016),
- #2 Jazz (CILU – Thunder Bay October 11, 2016)
- and in the Canadian Top 20 Jazz albums for September 2016 at #12.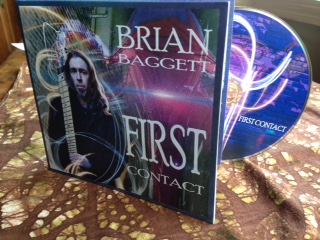 Video performance of "First Contact/Blue Ridge". From First Contact

Brian's Soundcloud page. Tracks from 'First Contact' are also available on the 'music' page

"Pain Free" from First Contact.
"1995″…from the album First Contact