Home
This is the web presence for musician Brian Baggett – composer, and Chapman Stick performer based in the Qu'Appelle valley of Saskatchewan, Canada. Brian provides unique instrumental music for art openings, weddings, restaurants, private shows, or any occasion.
"Rebuild The Ancient Ruins" from the album First Contact (2016) – Video from The Empty Room Series by Creative City Centre in Regina, Saskatchewan

NEWS:
Shows COMING UP:
Saturday August 4 at The Mid Summer's Art Fest (Fort Qu'Appelle) 11-noon
Brian's album First Contact has made the Canadian Campus and Community radio charts:
- #1 Jazz Album (CJSR – Edmonton September 27, 2016),
- #2 Jazz (CILU – Thunder Bay October 11, 2016)
- Canadian Top 20 Jazz albums for September 2016 at #12.
- Canadian Top 20 Jazz albums for October 2016 at #11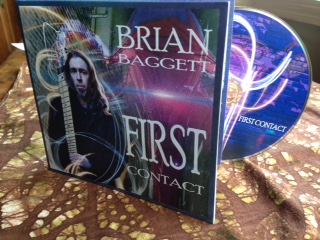 Video performance of "First Contact/Blue Ridge". From First Contact

Brian's Soundcloud page. Tracks from 'First Contact' are also available on the 'music' page

"Pain Free" from First Contact.
"1995″…from the album First Contact