Home
This is the web presence for musician Brian Baggett – composer, bassist, and Chapman Stick player based in the Qu'Appelle valley of Saskatchewan, Canada. Brian provides unique instrumental music for art openings, weddings, restaurants, private shows, or any occasion.
NEWS: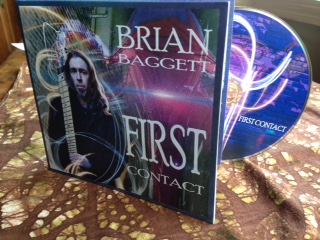 June 30, 2016: Brian Baggett's First Contact is now available. Download and CD purchase available at Brian's Bandcamp page. Or send $15 (Canadian) via Paypal to baggetthouse AT gmail DOT com -
June 19, 2016: Video performance of "First Contact/Blue Ridge" now available. From the upcoming CD First Contact

June 9, 2016: Brian's Soundcloud page is now available. Three tracks from 'First Contact' are also available on the 'music' page

May 30, 2016: "Pain Free"…the second of three video releases for 'First Contact' is now available.
May 20, 2016: "1995″…from the upcoming album First Contact