music

Most of Brian's music is available for synch licensing. Contact Brian for details.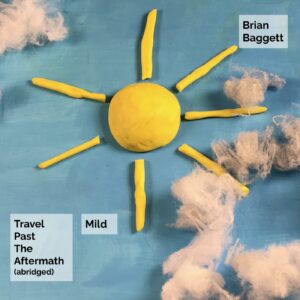 Single – Released May 6, 2022. Travel Past The Aftermath (abridged) [Baggett], backed with "Mild" (Jakob Bro). "Travel Past…" is the title track to a future full-length album. This edited single is the soundtrack to the animated short "Growth" by Emora Baggett for passion2action's INSPIRE 2022 event.
***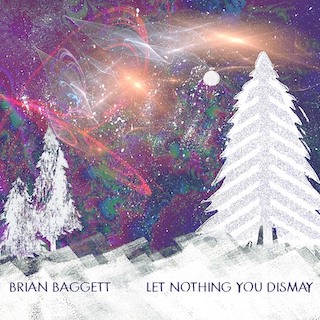 Let Nothing You Dismay. (2021). This 5-song holiday EP landed on Saskatchewan Music Association's short list for Best Album of the Year at #7. Available on Bandcamp.
***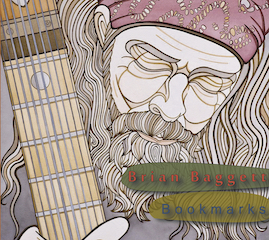 Bookmarks (2018) – has landed twice on Canada's National Top Ten Jazz Charts  at #7 (November 20 & December 4) and on Canada's Top 50 chart at #41 (November 27). Available on Bandcamp.
Bookmarks (2018), marking Brian's third full length album, is a mostly cover-song recording, containing works by John Coltrane, Pat Metheny, The Who, and Mason Williams. It features three original compositions by Baggett: the new We're Where We Were (TruthCourageWorth – SOCAN), and two re-recordings from his first album WARFARE – Listening and Waiting and What Has Been Will Be Again.
***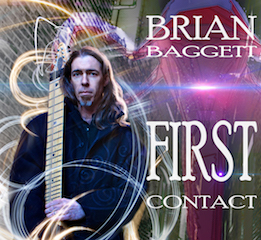 First Contact (2016) – The CD contains almost 54 minutes of music, all performed on solo 10-string Chapman Stick. First Contact showcases some of the original material performed in Brian's live solo sets between Texas and Saskatchewan (1999 to 2016).  According to the Chapman Stick's inventor, 1995 was performed with "…a dark, woody, almost jazz guitar-like tone (making) jazz harmony sound new, along with strong rhythmic phrasing" (Emmett Chapman, 1936-2021).
***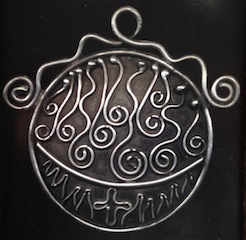 Warfare (1999) – This first release of Brian Baggett's contains over 56 minutes of music performed on Chapman Stick. Twelve original compositions.