Home
This is the web presence for musician Brian Baggett – instrumental musician, composer, and Chapman Stick performer based in the Qu'Appelle valley of Saskatchewan, Canada. Brian provides unique instrumental music for art openings, weddings, restaurants, private shows, or any occasion. All of Brian's original compositions are available for synch licensing.
***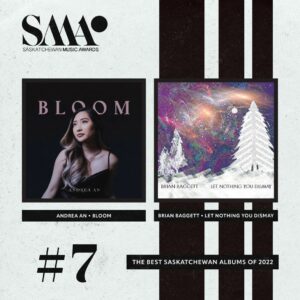 December 5, 2022 – Brian's Album Let Nothing You Dismay placed #7 on SMA's Best Saskatchewan Albums of 2022! We are so honored. Thanks to SaskMusic and all who voted and supported our music over the years.
***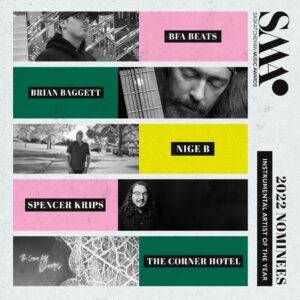 October 27, 2022: Brian was nominated for Saskatchewan Music Awards "Instrumentalist of the Year". The awards ceremony is Sunday December 11, 2022 in Regina, SK. Many thanks to SaskMusic and all who have supported Brian's music over the years!
***
New animated video for Travel Past The Aftermath, created by Brian's 13-year old daughter Emora Baggett
***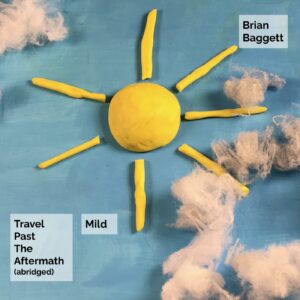 May 6, 2022: Single release. "Travel Past The Aftermath (abridged)" [Baggett] paired with B-side "Mild" [Jakob Bro].
Travel Past The Aftermath is the title track to a future full length album.
This edited version is the soundtrack for the short animated film "Growth", created by Brian's 13-year old daughter for INSPIRE 2022, the yearly flagship event for passion2action – a Regina, Saskatchewan non-profit serving the leadership potential of Saskatchewan's young people, the leaders of the future, today.
Mild, by Danish guitarist/ECM recording artist Jakob Bro
***

Let Nothing You Dismay is now available on Bandcamp and Spotify. This 5-song holiday EP is Brian's 4th album. Featuring solo jazz renditions and ambient, looping soundscapes of classic Christmas carols, plus one modern classic from Guaraldi's "A Charlie Brown Christmas".
***
Brian's 12 year old daughter created this claymation music video to the track Shchedryck (Ukrainian Folk Chant) from the EP Let Nothing You Dismay.
***
Brian was recently featured on SaskTel Max TV's artist profile series for both his Chapman Stick playing and wood working.
***
Classical Gas (Mason Williams) – "Really interesting unique version!…thanks for a great exploration of the tune!" (Mason Williams – Sept 2018).

***
Video for America/My Favorite Things, from the album Bookmarks (2018)

***
"We're Where We Were" from the album Bookmarks (2018) – Video from The Empty Room Series by Creative City Centre in Regina, Saskatchewan