bio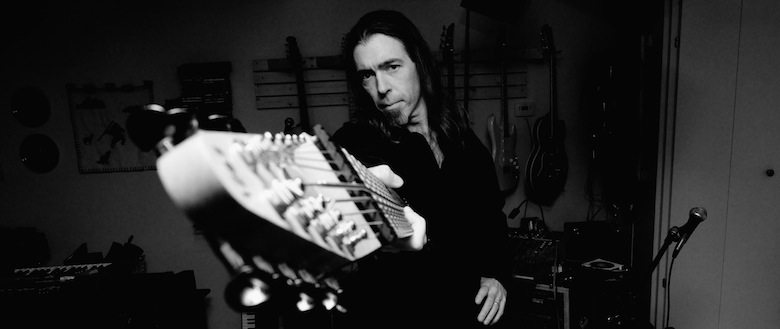 The only Chapman Stick performer in Saskatchewan, Brian Baggett showcases masterful original compositions and colorfully arranged standards from various genres.
The Chapman Stick, first marketed 1974, is the world's most well-known two-handed "touchboard" guitar. It was invented by Emmett Chapman (Woodland Hills, CA, USA) to embody this two-handed technique he discovered in 1969: both hands on the fretboard with the instrument in an upright position. No strumming or plucking of strings involved.
Brian has a thirty plus year background in classical, jazz, rock, experimental and improvisatory music. As a solo act with the 10-string Chapman Stick, he brings fluid relevancy between all music genres in a live setting: art openings, weddings, pub entertainment, stage shows, and beyond. Brian Baggett lives in Fort Qu'Appelle, Saskatchewan, Canada.
Originally a French horn player and holding a music degree (Bachelor of Arts with Education emphisis, French Horn – Abilene Christian University 1994), Brian began his Stick playing journey in 1996. "I love this instrument! Unlike the horn with its single note expression, the Stick is like a mini-orchestra at your fingertips…complete with the expressive nuances only offered with amplified fretted stringed instruments. I still feel like a kid at Christmas every day I walk into my studio and see it sitting there."
Brian Baggett is a native of Houston, Texas (USA) and a 21-year resident of the West Texas city of Abilene. But Saskatchewan is no stranger to him. In Texas, Brian met a girl from Saskatoon and they married in 1998. After twelve years in Abilene, they immigrated to her homeland, settling in Fort Qu'Appelle and the beautiful Qu'Appelle Valley. "I absolutely love it here", says Brian. "There's such vast diversity of people and nature all crammed into this quaint 2000-member community. It's musically inspiring, for sure! I spend my summers biking around town and kayaking the local waterways. And the small but mighty arts community revolving around the Qu'Appelle Valley Centre of the Arts (QVCA) and the yearly Fort Qu'Appelle Mid Summer's Art Festival are extremely supportive of my music. Who wouldn't love that?"
Since 1996, Brian has been active in the Stick community and is currently emerging within the Canadian music scene.
His resume' features:
- countless solo performances on small stage venues across Texas and Saskatchewan
- numerous performances with jazz, improv, rock and worship bands
- hosted the West Texas Stick Seminar in Abilene, Texas March 2001
- released Warfare in 1999, a solo CD of 12 original compositions
-released First Contact in 2016, a solo CD with 9 original compositions and a cover by Greg Howard